I have been using this app, called Asana Rebel for almost a year now and keep falling deeper and deeper in love with it. I used to be an avid HIIT fan but got fed up with being sore all the time. So when it was time to pull my shit together, I needed something new.
Being on the verge of introversion, I am a huge fan of working out at home, and because I also love apps, my go to place to find a new workout buddy was the good ole App Store. I had never been into yoga before, but the "Yoga inspired fitness" motto and the bright, happy colors of the UX attracted my interest, so I gave it a shot. And just like that, I was hooked.
The best workout is the one that gets done.
Well, this is Asana Rebel for me, because when I get up in the morning, getting in my usual workout does not feel like a chore anymore. Most mornings I cannot wait to roll out my mat and sweat. And yes, it makes you sweat. Not in a HIIT kind of way, and because of that for the first weeks of our relationship, I thought it was going to be just a fling. Then my body started to change. My muscles were getting so lean and dense as I never felt them before. Here you are my before and after (during more precisely) pics.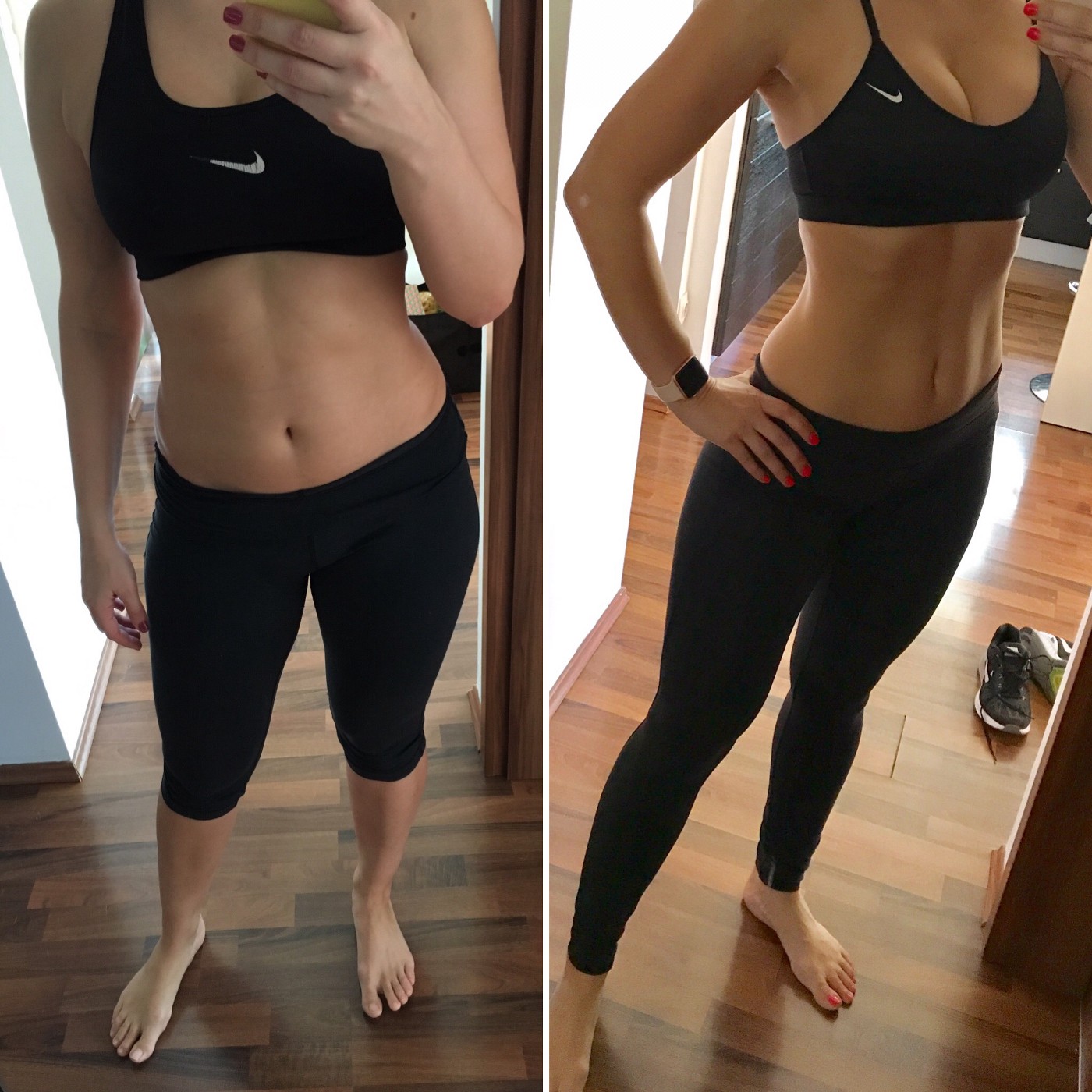 You can find daily free workouts and different premium programs in the app for specific purposes, e.g. toning, weight loss, detox, stretching etc.
But it's not just about the body. When I start my mornings with yoga, it sets a positive tone for the day. I am not craving sugar and junk food so much and developed an attraction towards healthier meals. I know it sounds cheesy, but it feels like my body&mind are more in balance.
If this wasn't enough, there is a great community behind the app as well in the form of a Facebook group. When I first posted my before&after pics, even got featured within the app as a success story which was a great confidence boost too.
If you would like to feel more confident and balanced in your body, I encourage you to give it a go. It is available on Android and iOS, and even has Apple TV and Apple Watch apps for your convenience.
Source: https://medium.com/@katapal/yoga-inspired-fitness-87dad23265da